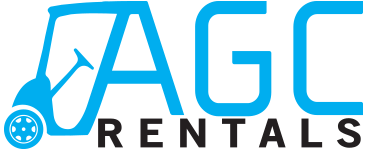 AGC Rentals allows you the opportunity to be able to RENT a cart from us! If you are looking to have a play toy on a weekend or at the camp, or maybe even for a gathering or function, we've got you covered! Whether you rent for a short time or an extended amount of time, we want to help!

AGC Rentals has options! You can choose from a Gas or Electric cart, and whether you are needing a 2, 4, or 6 passenger. Our standard renting pricing can go by either the day, week or month. We will also deliver the cart and pick up from you if that is an option that you are looking for.

Give us a call today and let us see what we can do for you!